Your house is a fantastic place for wildlife to take refuge and protect themselves from harsh weather. One of the critters that you will usually find in your house's attic are raccoons. At Simcoe Muskoka Wildlife Removal, we offer professional and licensed Collingwood raccoon removal services. You might think of taking a DIY approach to removing them from your attic, however, we advise you against it. You might get hurt or hurt the animal. In any case, calling a professional is your best choice.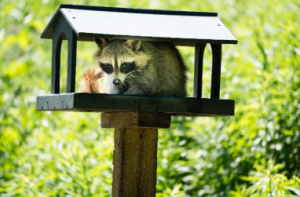 Here's how our professionals will take care of the issue and provide efficient Collingwood raccoon removal services. 
Search for All the Raccoons in the House's Attic
The most common reason why raccoons have made their home in your attic is childbirth. Chances are a female raccoon is about to give birth and needed a safe, dry, and enclosed space to do so. And your attic is the best place. Hence, when our professionals are offering Collingwood raccoon removal, they will look for all the raccoons including baby raccoons. 
As professionals, we know different ways to remove raccoons from the attic. And all our solutions are humane to ensure the safety of the animal. We will remove the baby raccoons carefully to ensure that they are not hurt. Further, we will set up a humane trap to contain the mother raccoon and any other adult raccoon in the attic. Our Collingwood raccoon removal services will ensure that the animal is not hurt and left in a place far away from the house. 
Once the raccoons are removed, it is time to clean your attic. You need to clean and decontaminate the attic as raccoons might have used it as a toilet. So, removing the fecal matter is crucial to maintaining the health and safety of the residents. Once you have cleaned and decontaminated the attic, it is time to repair the space to ensure that raccoons don't return to the house. 
Raccoons tend to enter from any openings in and around the house. Hence, you must seal any unwanted openings. Moreover, open trash cans are also an invitation for raccoons to infest your house. So, make sure you always close the trash cans or empty them at the right time.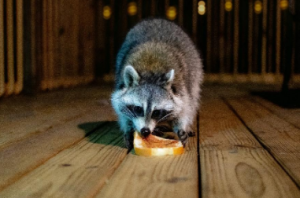 Our team of professionals at Simcoe Muskoka Wildlife Removal will assist you in efficient Collingwood raccoon removal. Our team is also known to provide other wildlife removal services too. So, if you find raccoons or any other wildlife such as rats, mice, or birds infesting your house, get in touch with us right away. 
Contact us now to know more.