Pest Control Wasaga Beach – Can Experts Help Get Rid of Unwanted Birds?
Wildlife and pest control Wasaga beach experts are usually called when you have rodents, raccoons or even squirrels and snakes on your premises. But, did you know that they can also be called for bird removal services? No matter how much you love your winged friends, they are not always a welcome guest. It might not occur to you initially, but birds can cause collateral damage to your home or commercial property. How? Here are some of the ways in which unwanted birds choosing your property for roosting, means damage and danger for you.
Pest Control Wasaga Beach – The damage that birds can cause:
Bird droppings can be slippery, and can cause accidents.
Bird droppings are acidic, and corrode vehicle paint.
Droppings and nest material can block water pipes, restrict the water system of your property, and even damage the pipes.
Nests can block chimneys and flues. This can trap poisonous gas in your premises and cause medical issues.
Bird droppings are a known cause of over 50 diseases.
But, the sheer thought of killing birds just because they ventured into your property is unnerving, right? You don't want that. The only solution in this situation is humane bird removal that is carried out by a wildlife and pest control Wasaga beach expert. The wildlife and pest control experts at Simcoe Muskoka Wildlife removal offer just that. We make sure that your home is free from any kind of unwanted birds, and the removal process is completely humane. There is no way we will let any harm be caused to you, or your uninvited guests.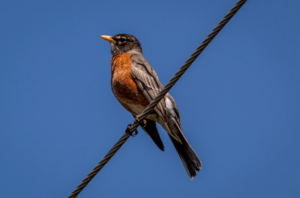 Our humane pest control and wildlife experts have the right skills, experience and equipment to perform the task. In addition to bird removal services, we also offer the following services –
Raccoon Removal Services
Snake Removal Services
Squirrel Removal Services
Rat/Mice Removal Services
Skunk Removal Services
Bat Removal Services.
Whether you have some unwanted guests in your yard, in your home, in your attic, or even in your garage, we will help you. You can rest assured that we do offer humane removal and relocation. This way, you get rid of unwanted dwellers, and even the wildlife and animals are not harmed. A win-win situation. If you have an unwanted wildlife guest at home, just give us a call, and our wildlife and pest control Wasaga beach experts will be on their way to help you.