Wildlife Removal Barrie – Tips
No matter how hospitable you are, unwanted guests do bother us. When these uninvited guests are those that come from the wild, things get really tough. Whether it is a snake that startles you, or if there is a raccoon that you would have otherwise found cute, you need help. And you need help fast. While we at Simcoe Muskoka Wildlife Removal are always ready to be at your services, sometimes you might need to manage things on your own. That's especially true when you are living in a place where wildlife abounds. Some of the wildlife removal Barrie tips that you should keep in mind include:
Wildlife Removal Barrie – Tips & Advice:
Rats – Seal all entry holes. Catch the rats with snap traps.
Skunks – When you have a skunk in your home, a trap is the best way. However, if they are outside, they should be just shooed away.
Raccoons – If you have young raccoons, you need to make sure you remove them by hand. The adults, however, should be trapped and then removed.
Squirrels – The best way to keep squirrels at bay is to keep a trap mounted on the primary entry and exit points of your home.
Bats – You need to remove all the bats alive when you have a colony in your attic, or elsewhere in your home. Also, the post-removal seal up job should be perfect.
Snakes – While most snakes are likely to be harmless, they should be removed with care. Use hand or snake tongs if you are sure the snake isn't poisonous. Otherwise, a trap works fine too.
While these are the tips that you can use when you don't have help available at hand. In general, calling experts for wildlife removal Barrie is always better. For one, you might harm the animal while removal, cause damage to some part of your property or even hurt yourself. If you are looking for safe, easy, convenient, and humane wildlife removal Barrie, you can get in touch with us at Simcoe Muskoka Wildlife Removal.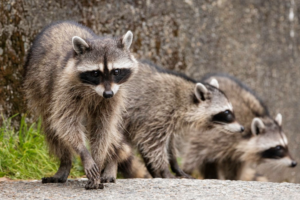 We promise 100% guaranteed results and humane removal. We understand that you don't want unwanted guests at your home, but you also don't want to hurt the animals, right? That's why our experts offer services that will leave no room for complaints. No matter what animal has gotten into your backyard, shed, attic, garage or home, we can offer effective wildlife removal Barrie. Contact us now.