Have you just moved to Canada? If so, you might be excited to start your new life and create a better future. However, by knowing about some common problems that occur in Canada, you will be better equipped to tackle the issues. For example, wildlife infestation in your residential property during different times all around the year. In such a case, you will need professional wildlife control Barrie Ontario services. And you can call us at Simcoe Muskoka Wildlife Removal for the same.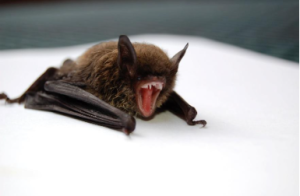 Our professional wildlife control Barrie Ontario services ensure that your residential property is free from wild animals humanely and effectively. 
But what are the common wildlife animals that you can encounter while living in Canada? Here's a quick rundown. 
Raccoons

: These wildlife animals are greyish brown with black rings around the tails. They are about 95 cm in size. Raccoons can easily lift, dig, or climb over things using their front paws. You will usually find raccoons staying in the house chimney or the attic. 

Bats

: With a wingspan of about 27 cm and 6-10 cm long, bats can be found in dry and dark places such as attic, house chimney, or basements. These mammals can come into your home from small openings. And these are the only mammals that have a knack for feeding on blood along with mosquitoes and other insects. Hence,

wildlife control Barrie Ontario

becomes imminent in their case. 

Skunks

: They are found in the open forest and even in cities. Black and white with 50-80 cm in size, this animal likes to live in dark spaces. Hence, they usually come out in the dark. They are also known to spray obnoxious smelling fluid when startled. This is because they can't see beyond 3 meters due to their poor eyesight. So, when startled they spray the fluid to deter the predator. If you find skunks living around your property, make sure to choose

wildlife control Barrie Ontario services from us at Simcoe Muskoka Wildlife Removal. 
Apart from these mammals, you will also find squirrels, rats, mice, and birds infesting residential and commercial properties.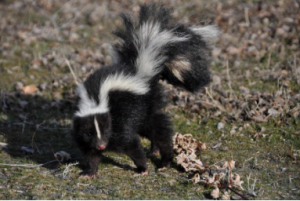 If you encounter these mammals or other wildlife on your property, call our wildlife control Barrie Ontario services right away. At Simcoe Muskoka Wildlife Removal, we offer professional, certified, and experienced wildlife removal services. We use humane methods to remove the wildlife and rehabilitate them so that they won't return to your property. 
Contact us now to know more.