Whether it is too hot or too cold, your house is always at a comfortable temperature. Moreover, your house is stocked with food. Apart from you, there is someone else who is trying to find refuge in your comfortable and cozy home. It's the local wildlife that is trying to find their way into your house. Raccoons, rats, mice, birds, squirrels, and more, all are looking to stay in your house. If you find signs of wildlife intrusion, you must call Wasaga Beach wildlife removal services such as us at Simcoe Muskoka Wildlife Removal.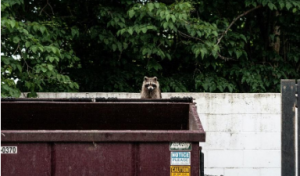 We have a team of professional and certified personnel who can identify the signs of wildlife infestation and use humane solutions to remove them from your property. Moreover, our Wasaga Beach wildlife removal services not only include removing the critters but also ensuring that they don't infest your home again. 
However, before you call our professional services, make sure you have some details on hand. 
It always helps when the homeowner has deduced the type of animal taking space in their house. You can start by looking for signs such as droppings, the smell of urine, or trail of food to your attic, and more. In our experience, most homeowners can distinguish between a raccoon and a rat or a bird and a bat. Although we provide complete inspection under our Wasaga Beach wildlife removal services, knowing the type of animal allows us to come prepared with the right solution for you. 
Determine whether it is a Historical Issue
Several homeowners find wildlife animals taking refuge in their houses once in a blue moon. It is not a common occurrence for many. However, if you have had animal intrusion previously too, this might be a common occurrence in your locality. Talk to your neighbours to determine whether they have had wildlife infestation in the past years. In such a case, only removing the intruding animal is a short-term solution. To ensure that the wildlife infestation doesn't happen again, you need to think of a long-term solution. At Simcoe Muskoka Wildlife Removal, our professional Wasaga Beach wildlife removal services ensure long-term solutions. We ensure that the critter or any such wildlife animal doesn't return to your property.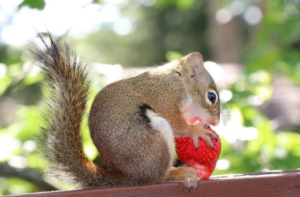 Don't attempt to remove the wildlife on your own. You might get hurt and besides, removing wildlife requires a license. So, leave it to our professional team at Simcoe Muskoka Wildlife Removal. We use humane solutions for Wasaga Beach wildlife removal. Our team is experienced, licensed, and certified to provide these services. 
Contact us now to know more.