Do you hear squeaking noises in your house, especially at night? Or maybe you find droppings around your house or chewed wirings? If so, your house might have a rodent infestation that needs immediate attention. Calling for rat control Orillia services from a professional pest control company in the region can help you get rid of the infestation right away. However, even if you get pest control services, you need to take steps to ensure that you have a rodent-free home. These measures mustn't be limited to indoors but also implemented outdoors. Here's what you should know.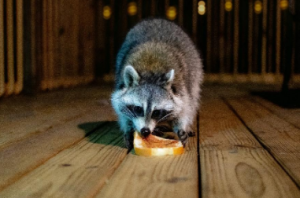 Indoor Rodent Control Measures
For the Kitchen

: Rodents are attracted by food crumbs and particles. Hence, take a few measures in your kitchen to keep them away. For example, clean your countertops and throw any food scraps lying around. Don't keep food items in loose packaging. Keep them in sealed containers, for example, breakfast cereals. Make sure to clean beverage containers before discarding them. 

For the Garbage

: Always buy garbage bins that come with a tight seal. Make sure to frequently clean the garbage bins to avoid attracting rodents. 

For the House Structure

: Make sure to seal any possible points of entry by repairing them such as the leaky pipes, sealing the cracks and interior walls, and maintaining the crawl space and attic. Remove any waste fabric and paper from the house.

Wildlife removal Alliston

services can assist you in identifying the common entry points. 
Outdoor Rodent Control Measures
For the Garden

: If you have a front yard or backyard for garden space, make sure to avoid planting ivy. Since the Ivy plant is a climber, it can attach to the house walls giving rodents quick access to the windows, doors, and attic spaces. Moreover, it offers shelter space for rodents.

If you are planting new bushes, herbs, and shrubs, make sure to maintain a 2-foot space between each plantation. Remove any tree limbs extending to your house windows and attic space. Don't install a bird feeder because it offers a food source to the rodents. Mow the lawn to keep the grass no more than 2 inches tall.
For Outdoor Space

: If you have an outdoor cooking area, make sure to keep the grill and other cooking equipment clean. Keep the firewood away from the house and not on the ground to avoid creating a shelter for rodents. 
Even after taking enough measures, you may still find rodents infesting your home, time and again, you can get in touch with us at Simcoe Muskoka Wildlife Removal. We offer humane pest control solutions that include rat control, raccoon removal Barrie, bird control, and more. 
Contact our team now to know more.