Make this New Year, a year of massive change! Why not call the nearest professional pest control Orillia service for a pest inspection of your home? Sure, a new year brings new energy to make resolutions surrounding your health and lifestyle. But it's never too late to create resolutions that assist you in maintaining your home.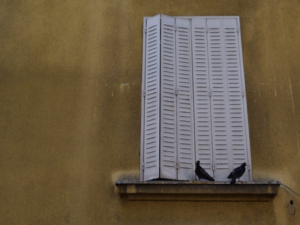 2021 was the year when you lived in a house that might have a pest infestation. Why do you want to continue with the same living conditions? Why not set yourself and your home up for comfortable living with no threat from pests and wildlife infestation? Here are three New Year's resolutions that you should make to keep your home pest-free. 
Don't ignore the pest problem. 
It has been long enough since you have ignored the pest problem in 2021. Don't repeat the same mistake this New Year! Seeing just a few pests such as roaches or ants roaming in your house might seem like a small problem. However, such is not the case! It won't take much time before these few roaches or ants turn into a huge colony that is flourishing and thriving in your house. The "Ignorance is bliss" attitude won't help you in the long run when it comes to pest infestation. Hence, make sure to call a professional pest control Barrie Ontario company for inspection and remediation. 
Until garbage day, most people keep their waste and garbage bins outside their homes thinking this will reduce pest infestation. However, if you live in Ontario, garbage bins are an open invitation to raccoons. Raccoons will rummage through your garbage bins looking for food. And as one thing leads to another, you find a family of raccoons living in your house's attic. Do you really want to deal with that amidst your busy lifestyle? Surely not! So, protect the waste! You can either go for complicated contraptions or just simply put on your holiday lights around the waste bins. A small string of holiday lights will deter raccoons from your waste bins. You can also sprinkle some ammonia on your waste bins and trash bags to keep these trash-pandas away.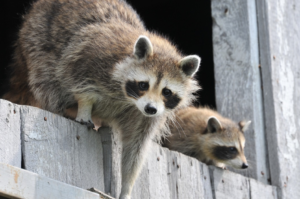 Get pest inspection and maintenance services
Maybe you didn't end up with a massive pest problem in 2021! But this year don't make the mistake of ignoring the issue. Get professional and certified pest inspection and maintenance services to ensure that your house is completely pest-free. And for the same, you can call us at Simcoe Muskoka Wildlife Removal. We are a leading pest control Collingwood company that provides professional pest inspection and removal services. With our humane solutions, you can get rid of any type of wildlife pests such as raccoons, rats, mice, birds, and more. 
Get in touch with us now.