Whether business or residential, both places offer water, shelter, and food. And pests love to get into your office space or house to get some warmth and free food! Now, as much of an animal lover you might be, nobody likes to have pesky little creatures roaming around in their homes or workplace. In such a case, calling pest control Orillia companies will be highly beneficial.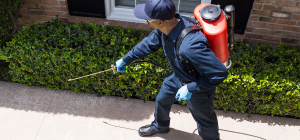 These companies are professional and experts in removing any kind of pests from your space.  Apart from this, these companies suggest their customers keep an eye out at five crucial regions in their homes or businesses for pest entry. 
Recycling and Garbage Bins
You might already know that garbage bins and recycling areas are a breeding ground for rodents and other kinds of pests. So, make sure that you clean these areas regularly. Don't let the garbage sit for too long. 
The type of plants and trees you have in your landscape will determine the number of pests you have roaming around your property trying to get inside. Trees that bear flowers, fruits or give out a lot of fragrance will attract different kinds of pests such as wasps, bees, and more. 
Your house or business space will certainly have a roof which will become a great place for birds to sit and create a nuisance, especially pigeons. If you find too many birds sitting on your roof, you must call a professional pest control Barrie Ontario company to help you get rid of bird pests. This way you can keep your space clean and healthy. 
If you keep your doors and windows completely open, chances are that pests will get in. To prevent that from happening, you must either keep your windows and doors closed or you can use air curtains on your windows.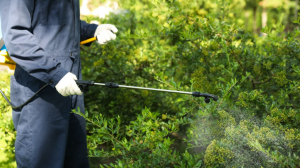 This will let the air in but prevent pests from entering your space thus keeping everyone safe and healthy.
How long ago did you clean the storage space in your residence or commercial building? Quite a long time ago! Therefore, your storage space is a breeding ground and hiding place for rats and other rodents, pests, and more. To avoid this situation, you can create scheduled cleaning times to de-clutter the space. 
Even after taking measures, pests will find their way into your home or business space. In such a case, you can give us a call at Simcoe Muskoka Wildlife Removal. We are among the leading pest control companies Barrie offering humane solutions to get rid of your space with pests effectively.
Contact us now to know more.