Have you been hearing strange noises in your attic? Or maybe you might have noticed droppings in your house? If yes, chances are you have a wildlife infestation and you will need professional wildlife pest control Bracebridge services. But being an animal lover, you might be worried about the removal methods used by the professionals and their effects on the wildlife. However, if you choose a company that provides humane solutions to remove different wildlife from your house, you don't have to worry much.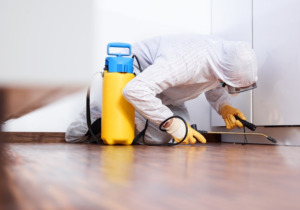 Here are a few benefits of using humane solutions for wildlife removal that will give you peace of mind and keep your home safe. 
One of the biggest benefits of using humane solutions for removing wildlife is that no animals are harmed in such a process. The wildlife removal technician will cause no pain, harm, or stress to the animal. The removal technique is backed by acute knowledge of temporal patterns of wildlife. This ensures the wildlife is removed at the right time of the year allowing the mother and her offspring to stay together.
No damage to the local ecosystem
When a technician is using humane wildlife removal solutions, it ensures that there is no damage done to the local ecosystem. Different animals play different roles in the local ecosystem. For example, birds play an important role in pollinating the plants along with replenishing the nutrients in the soil. So, while removing them, wildlife removal technicians will take that into account. 
Humane wildlife removal solutions not only aim at removing the wildlife but also ensure that the wildlife animal doesn't return to your house again. Hence, the wildlife pest control Orillia technician will find the source of the infestation and provide the necessary solutions. Whether it is a broken shingle on your roof or a foundation crack, the technician will ensure that it is repaired to avoid any further infestation. 
Humane wildlife removal solutions also include restoration and cleanup of the location of the infestation. This will include sanitization and decontamination of the space to ensure the health and safety of the residents.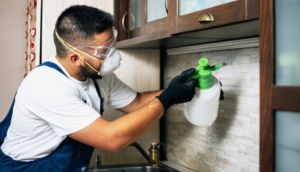 Restoration of your space might include some repair work especially if you had rat infestation. Rats tend to chew on wood so you might need repair for the same. A professional and qualified wildlife removal technician will make the necessary repair. 
Not all wildlife removal services will provide humane pest control Barrie Ontario services however, we at Simcoe Muskoka Wildlife Removal are dedicated to providing efficient wildlife removal services to you. At Simcoe Muskoka Wildlife Removal, we have a team of professional, experienced, and certified wildlife removal technicians who use humane solutions for wildlife removal. We ensure that the wildlife is removed without any harm and damage.
Contact us now to know more.