The season of vacationers has ended! Winter is upon us and most people will be back to their homes spending the holiday season with their families. This also means if you have a vacation rental home, you need to close the doors until the next season. Now, you might think that you have cleaned the house from top to bottom and hence there will be no problems.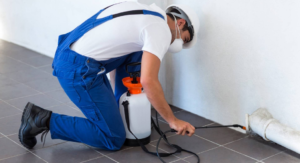 However, your vacation rental is never empty! Well, this line might seem spooky, pests are always inhabiting your home. The moment you turn your back, the little pests such as rodents, spiders, will come out and scout the place for things left for them. 
This is what you should do to keep your vacation rental free from pests. 
Call Professionals

: The first thing you need to do is call a professional

Orillia pest control

company. The company will do a thorough inspection of your home to determine existing pests. They will remove the pests using humane solutions and put preventive measures in place. 

Seal Entry Points

: The professional pest control company will tell you possible entry points for pests. So, seal those entry points to ensure that the pests don't enter your vacation rental. 

Have Good Quality Trash Bins

: Make sure that you remove all the trash from the bins and dispose of it off. Also, make sure that you tightly close the trash bins so that pests can't enter the bins. 

Remove Any Debris

: If you ask any

pest control Barrie Ontario

professional, they will always ask you to remove any debris from your vacation rental. They will ask you to remove any paper or trash from inside your home. Similarly, they will ask you to remove any firewood, bushes, weeds, and hedges from the outside of your vacation rental. 

Remove Standing Water

: You also need to remove any standing water from your vacation rental. It is a great breeding ground for pests.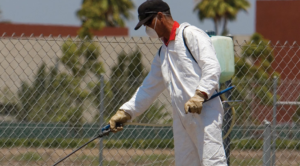 Pests have a habit of taking over any unused real estate they can find. It can be your vacation rental too.
So, make sure to keep your rental home free of pests with our services at Simcoe Muskoka Wildlife Removal. We are amongst the leading pest control companies Barrie in the region that will remove any pests from your property using humane solutions. We have a team of professionals who are certified and experienced to provide you with accurate assistance in removing pests. 
Call us now to know more.